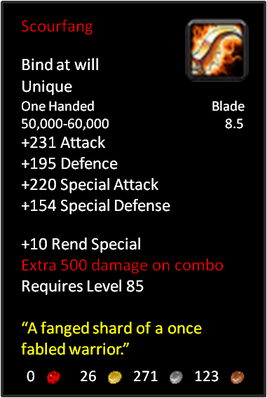 Scourfang is a godly one handed sword. It can be received in a multiple of ways. It can hit hit an extra 500 damage for every combo of hits achieved.
Looted from Black Skulled bosses.
From treasure chests in dungeons and around the world.
Bought at Godly Weapons dealers.
When combined with [Riptide], it can create [Scimiscar]. Scimiscar hits 75,000-90,000.