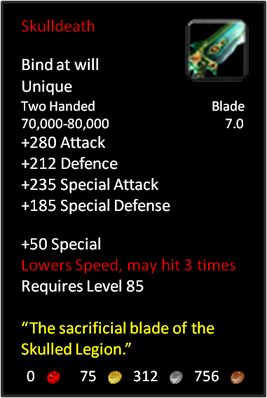 Skulldeath is a godly one handed vertex sword that is perfect for big damage hitters.
It is dropped by Skulldeath the Crippler in the Crippled Cavern .
It can hit three times, as it's special, hitting up to a maximum of 240,000 normally.
It lowers the Speed Stat by one every hit. It lowers it by 10 every Critical hit.